Mark Raymond Jr. knows what it's like to be on your own. In 2016, the highly successful former broadcast engineer was at the peak of his career when a dive from a friend's boat went horribly wrong, leaving him paralyzed from the chest down.
Upon his release from the hospital, Raymond quickly discovered how little post-accident rehabilitation there was. With few options available, a maze of healthcare bureaucracy to navigate, and a general lack of support, he felt isolated and depressed.
"Going through this experience and not having the resources, having nothing in place and just being sent away and sent home, it's like…they just abandon you," he recalled.
So he did something about it.
Inspired by a life-changing trip to a physical rehabilitation center in California, Raymond established the Split Second Foundation in April 2018 to raise awareness and advocate for people with debilitating illnesses. The name of the foundation refers to how lives can change in the blink of an eye.
In February 2021, the foundation opened the Split Second Fitness gym on Gentilly Boulevard in New Orleans. It's the first facility in Louisiana dedicated to people with paralysis, stroke or amputation, and its goal is simple: to help those who, like Raymond, find themselves on their own after sustaining an injury. disaster that changed their lives.
"Everyone here has a split-second story," Raymond says. "I put it all together because I didn't want people to go through what I went through."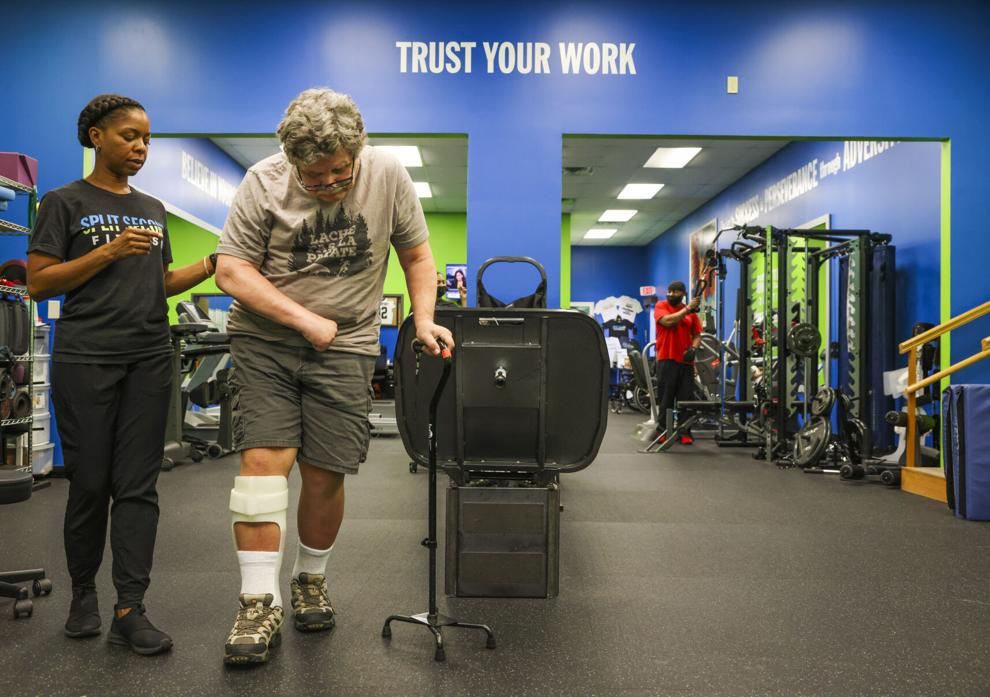 The gym provides services that improve the health, functioning and quality of life for people with debilitating injuries who otherwise could not afford them. For just $50 a month, Split Second employees offer one-on-one sessions twice a week, with workouts lasting between one hour and 90 minutes.
Although over 50% of gym patrons have suffered strokes or spinal injuries, a wide range of disabilities are catered for, including everything from brain damage to amputations to muscular dystrophy.
After being assessed by staff, each client receives an individual treatment and exercise program based on their specific needs. The gymnasium has served over 120 people so far, almost all of whom could not receive such treatment otherwise.
Although the scope of care provided by Medicare and other insurance plans varies, many – if not most – only cover the first 100 days of physical therapy treatment. This is far from enough for people who need extensive rehabilitation, often over the course of their lives.
Since the program fee doesn't even cover its costs, Split Second is funded by a range of sponsors and an annual fundraising gala. The next fundraiser, called Show of Love Gala, will take place at the Contemporary Arts Center in New Orleans on October 22.
Not only will the funds be used to keep the gym program afloat, but they will help pay for various other initiatives, including a move to a larger gymnasium and an expansion of services throughout the community.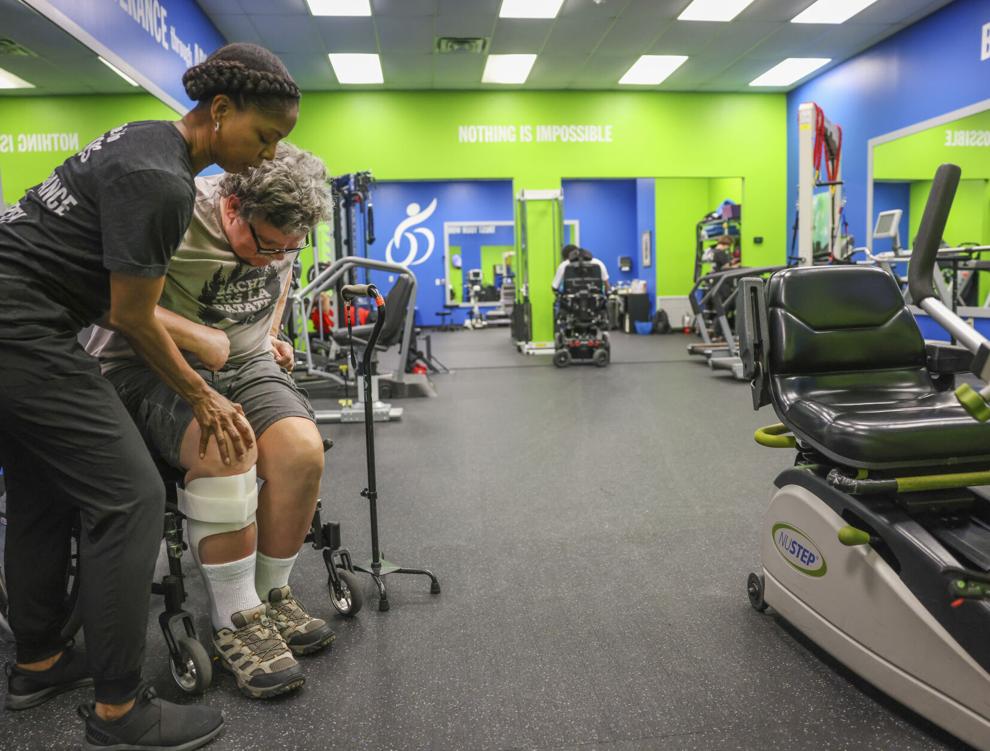 Split Second Fitness has been a lifeline for people like Mike Stagg.
Until he suffered a debilitating stroke, Stagg was a larger-than-life passionate social justice advocate with a full resume covering everything from running newspapers, running for office and driving. from political campaigns to hosting podcasts. Yet it all came to a halt on February 13, 2019, when he was found on the floor of his Lafayette apartment after suffering a massive stroke more than a day earlier.
His partner, Mimi Methvin, whose Congressional campaign Stagg had helped spearhead, was one of the first to join him.
"When I first saw Mike, he was lying on the floor with his head pointing at the front door," she recalled. "I thought he was dead."
Although he survived, his injuries were severe. Confined to a wheelchair and paralyzed on the right side, he was still largely able to understand and communicate, but his ability to express abstract thoughts and ideas was gone.
Over the next three years, Stagg and Methvin managed to navigate their way through the health insurance system. Due in part to a doctor's referrals and recurring bouts of illness, Stagg managed to access crucial physical therapy – first through Touro Infirmary and then St. Margaret's Daughters.
However, when the insurance finally ran out, Methvin didn't know where to turn. This is where Split Second came in.
"Just having a place to go, getting help from trained physical therapists who know how to work with these people and getting them to really push hard and stay strong, makes a huge difference," Methvin said. .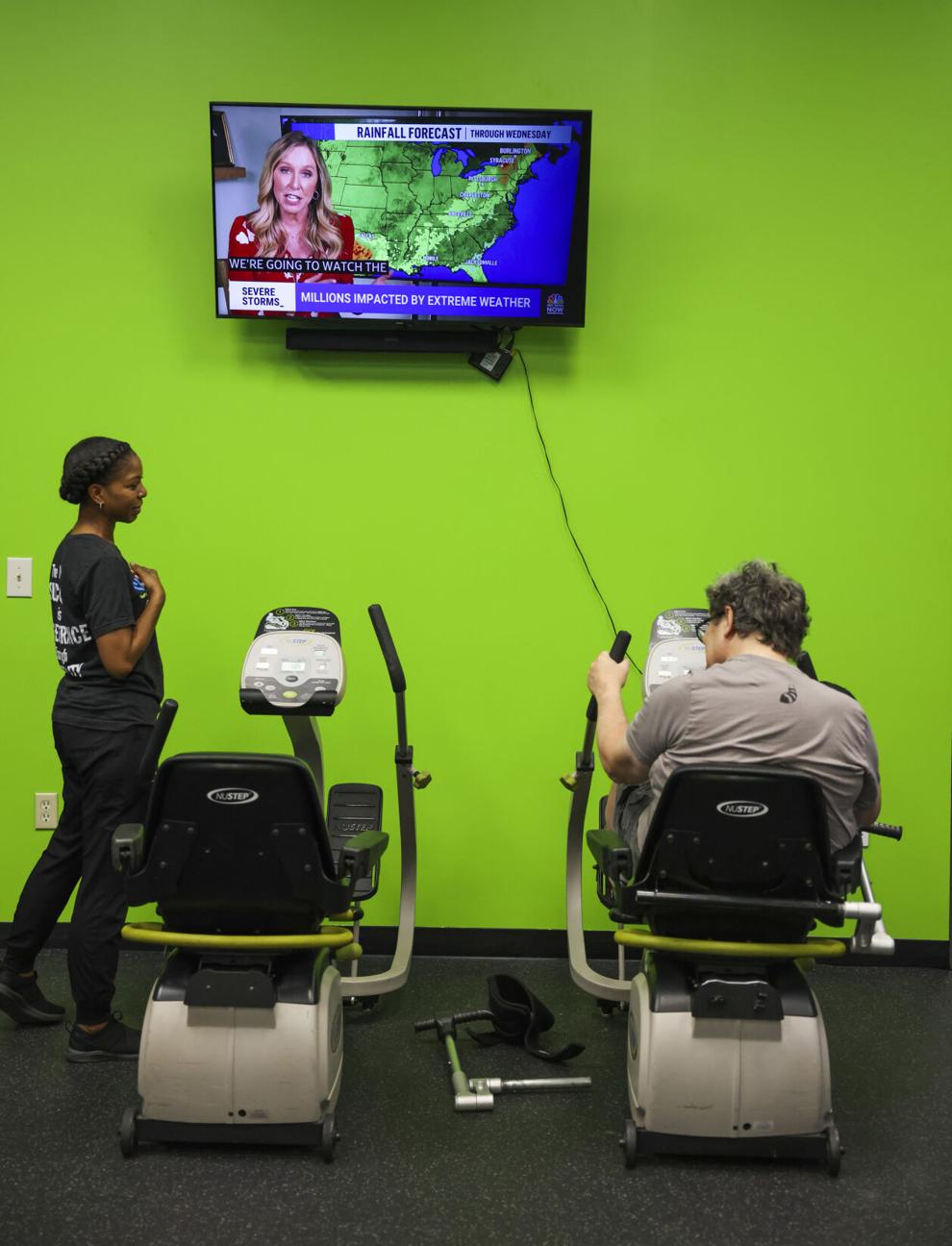 Stagg's story sums up why Split Second is so important. Now he can access the care that keeps him going even without insurance – which is why, even on odd days, the gym acts as a beacon of promise, a reason to keep striving.
"When he has a date coming up, you see him getting happy and expressing himself," Methvin says. "It's that determination to keep moving forward, to keep working, to never give up. …Split Second held that light.
For more information about Split Second, including the foundation, its various outreach programs, and how to get involved, visit splitsecondfoundation.org.
Inspired by Louisiana is a weekly Sunday section that focuses on Louisiana people and organizations working to solve problems and make the world a better place. The section is published in Baton Rouge, New Orleans and Acadiana. If you know of someone or an organization that is doing exceptional work to improve Louisiana, please let us know by emailing us at [email protected]