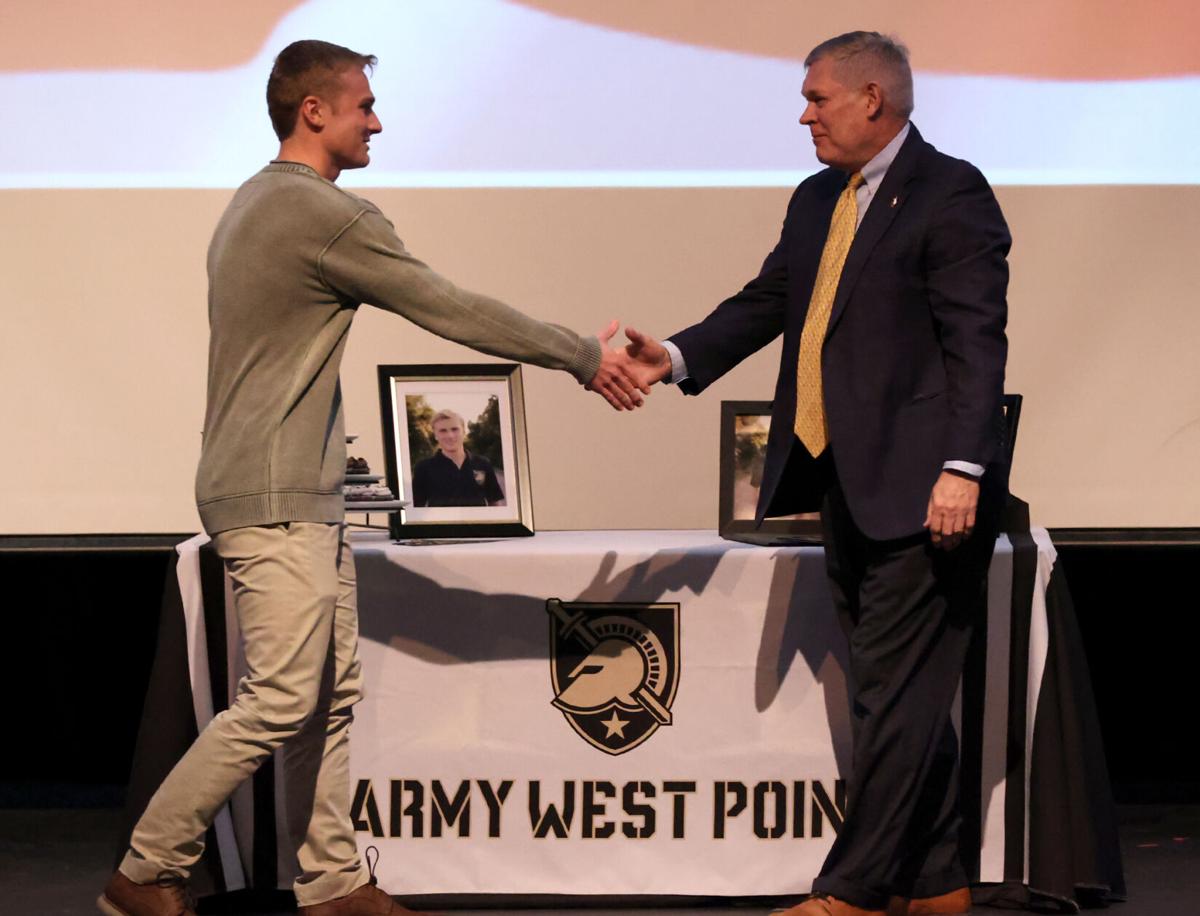 Lorena High School Mason Strauch became the last Waco-area student to be admitted to West Point on Friday, and the announcement was made at a special school assembly Friday morning.
Strauch, the son of Belinda and Bo Strauch, was recommended for the academy by Pete Sessions Rep. R-Waco, who made the announcement at the assembly.
Strauch is the third Lorena High School student admitted to the United States Elite Military Academy in recent years. Lorena 2019 graduate Kasi Donaldson attends West Point on a softball scholarship, and 2014 graduate Lovett Ledger also attended.
"He's respectful, hardworking, cares about others. He's a very intelligent kid," said Kevin Johnson, principal of Lorena High School, of Strauch, who followed older sisters McKenna and Mabry to Lorena schools. "The family is wonderful. They are just first class people."
Johnson said West Point's strict admission criteria include a physical aptitude test and require a recommendation from the candidate's congressional representative or senator, in addition to academic ability and community service.
Admission to West Point, the top academy in the U.S. Army, includes a commitment to eight years of military service, four in active service and four in reserve status, in addition to four years of instruction at the academy.