Save The Waves, the international non-profit organization (founded in 2009) dedicated to protecting surf ecosystems around the world – has been pretty busy lately.
They have officially selected North Devon as a World Surfing Reserve (WSR), recognizing the area for "its diversity and density of high quality surfbreaks, deep-rooted surfing culture, overall natural beauty and importance to the community". The designation covers around 30 kilometers of wave-rich coastline which includes popular sites like Croyde, Saunton, Woolacombe and Lynmouth.
"We are delighted to welcome North Devon as a global surf reserve alongside other iconic protected surfing locations around the world," said Nik Strong-Cvetich, CEO of Save The Waves. "We hope this designation will help give surfers a greater voice in decisions that will impact North Devon's beautiful coastline and protect such a diverse wave range."
North Devon is a well-established cultural hub – a 2008 study estimated that surfing brings over £50m to the region each year while supporting nearly 1,500 jobs. This WSR accolade, however, is a first for the UK, only second in Europe and only twelfth in the world, as North Devon joins an ever-expanding international network that includes Malibu and Santa Cruz in California; Ericeira in Portugal; the Gold Coast, Manly and Noosa in Australia; Punta de Lobos in Chile; Huanchaco in Peru; Guarda do Embaú in Brazil; and Bahía de Todos Santos in Mexico.
"Our main aim is to look after the quality of the waves themselves and to preserve the ecosystems that produce them," said Adam Hall, co-founder of WSR in North Devon. "Surf spots should be celebrated, recognized and protected in the same way we protect and recognize beautiful national parks like Exmoor. We want to look at what we have and make smart, informed decisions for the coast, and maybe other coastal communities will look into this and follow suit. Yes, it's a lot of work, but we have a great team in place, including scientists from the University of Plymouth.
"This presents a real opportunity to celebrate the unique waves and surfing environment in North Devon," said one such scientist, Dr Christopher Stokes, "and more importantly, to introduce measures that protect our precious surf spots by using scientific research to help us identify threats to waves and water quality, as well as showcase the area's abundant natural capital.
This means that, for the first time ever, the local surfing community will have a say in the decision-making processes that affect the North Devon coast and its beach community. Like all WSRs, this one begins with a local stewardship council, which will design a stewardship plan to improve shoreline and wave conservation. In the case of North Devon, the LSC will include the UNESCO North Devon Biosphere and Area of ​​Outstanding Natural Beauty (AONB), Surfers Against Sewage and other environmental groups, as well as local community groups, surf clubs and local businesses and landowners, all joining forces to work towards the common goal of protecting waves and surfers from threats posed by coastal development, water quality and pollution, access limited to the coastline, climate change and other factors.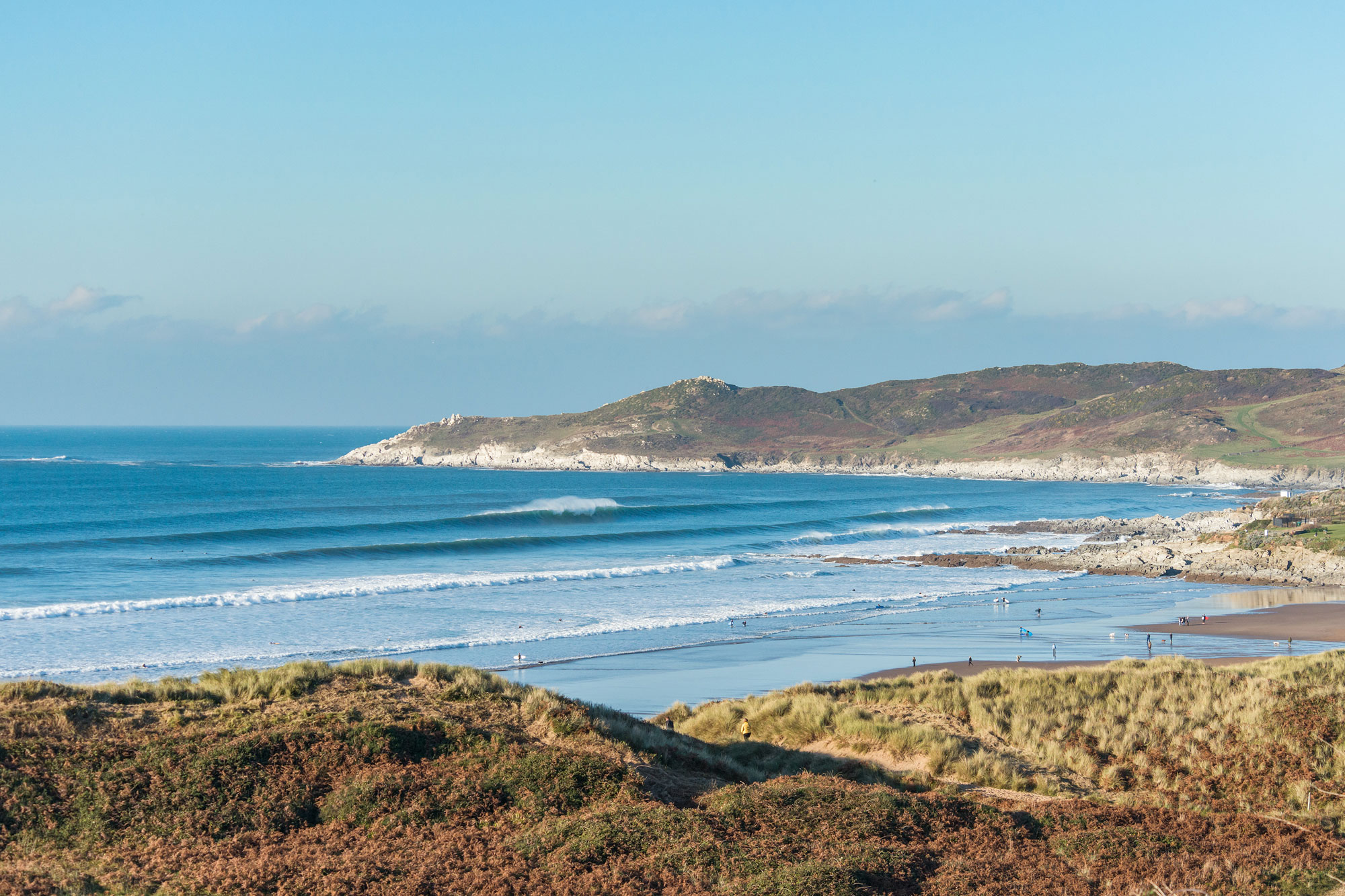 "It wasn't an overnight thing," Hall continued. "It's been in the works for years. Our focus is not on tourism, like "Hey, look how nice the waves are here!" It's about education – showing everyone how to do their part to keep beaches clean and protect coastal ecosystems.
"There are too many cases in the world where the decision to dredge a sandbar or build a coastal development has destroyed a perfect wave forever or ruined the surfing experience," said Ben Hewitt, former president of Surfers. Against Sewage, who helped develop the stewardship plan. "When preparing the reserve, we worked with coastal scientists to understand why different types of waves break the way they do and what factors need to be considered when protecting this unique coastline."
"We have a wealth of expertise and experience within our Local Stewardship Council," said Rob Whitney, a local teacher who has been involved in WSR development for years, "but it is also our responsibility to educate future generations and inspire them to protect what makes this region special and unique, while demonstrating that ordinary people can make a difference.
"Whether you're a surfer, swimmer, lifeguard, paddle boarder or just strolling along the rugged coastal path," added Wave Wahines surf and fitness club founder Yvette Curtis, who is also on the board of directors. 'organization. "This beautiful, raw and rugged coastline, interwoven with world-class surf and waves, has something for everyone. We need to protect what we love.
"It's so important to celebrate North Devon's incredible, special and unique surfing environment in a way that will protect it," concluded long-time local surfer/steward Kevin "Cookie" Cook, who nominated for the first time to apply the WSR concept to North Devon, "and ensure that future generations can experience the magic and beauty of being one with the ocean."
To visit SaveTheWaves.org for more information.